Our Practice Philosophy
At Green Bay Smiles, everything we do centers on meeting your individual dental needs. We will always work to educate you on the concerns we see, explain every option available for addressing these issues, and help you to make a thoroughly informed decision as to treatment planning. We will never pressure you into a service. We believe that dentistry should be pain free, regardless of the procedure, and our gentle practices ensure just that. Whether you're a new patient or have been visiting us for years, we treat you like family, with the personalized, attentive care that we would expect for ourselves and our own families. We know that transformed smiles transform lives.
Aaron Bushong, DDS
Dr. Aaron Bushong completed his dental education at Marquette University, where he graduated with honors and received recognition for excellence in clinical restorative dentistry. Since graduating, Dr. Bushong has remained committed to providing the highest level of care and keeping up with the latest in dental technology. As a member of the Academy of General Dentistry, he regularly attends continuing education courses focusing primarily on cosmetic dentistry, full mouth reconstruction, CAD/CAM (CEREC) technology, and implantology, as well as endodontics, oral surgery, and Invisalign®/short-term orthodontics.
A native of Rhinelander, Dr. Bushong has lived in the state of Wisconsin his entire life. Before attending Marquette, he went to the University of Wisconsin-Milwaukee on an athletic scholarship, playing on two NCAA tournament baseball teams and also pitching for the Wausau Woodchucks during their 2001 championship season. It was during that summer with the Woodchucks that Dr. Bushong met his wife, Jenell, who was born and raised in the Wausau area. He and Jenell, herself a nurse practitioner, have three young children–Breanne, Jack, and Emily–and have called Wausau home for over ten years.

In his spare time, Dr. Bushong enjoys spending as much time as possible with his growing family, traveling, camping, golfing, being outdoors, and cheering on Wisconsin sports teams, especially the Brewers, Packers, and Badgers. He also serves as a volunteer baseball coach at Wausau East High School and with other area baseball youth camps.

Dr. Bushong is very excited to be back in the Wausau area where he started practicing dentistry and where his home and family are. His professional focus continues to be providing the highest quality dental care possible in a warm and friendly environment.
Casey Messer, DDS
Dr. Casey Messer was valedictorian of her Marinette High School class and graduated summa cum laude from Northern Illinois University with a degree in Biological Sciences. She went on to graduate magna cum laude from Marquette University School of Dentistry with her Doctor of Dental Surgery degree. One of her main priorities is to provide her patients with a comfortable and caring environment. It's of primary importance to her to build rapport and trust with them in order to provide the best possible care. While discussing a personalized treatment plan, Dr. Messer always likes to be extremely thorough and make sure that patients understand why she recommends certain treatments; ultimately, the treatment plans are a joint effort to give patients the confidence and smile they've always dreamed of. 

Born and raised in Marinette, WI, Dr. Messer always knew she wanted to work in healthcare. The biggest factors that drew her into this field were wanting to make a difference in people's lives and knowing she would enjoy caring for the needs of others. With dentistry, she is able to do those things while building meaningful relationships with her patients. She also loves that dentistry gives her the ability to pay attention to detail and use her creativity to transform smiles. 

Outside of the office, Dr. Messer loves spending time with her husband and high school sweetheart, Kyle, and their mini Goldendoodle, Millie.  She and Kyle enjoy staying active, whether it's running, going on walks with Millie, golfing (Dr. Messer played Division I golf on an athletic scholarship at Northern Illinois University), playing beach volleyball, or participating in slow pitch softball leagues. Summer in Wisconsin is a favorite time for Dr. Messer: she loves to be out in the sun and to go boating with family and friends.


Dr. Messer and her husband recently moved to Green Bay area and cannot wait to explore the city. They are huge Packers fans and love attending games. From the first day she visited our Green Bay Smiles office, Dr. Messer was impressed with how friendly, welcoming, and hardworking our staff is. She knows that this family-like atmosphere is crucial to us delivering a great experience for patients. Dr. Messer is also excited to be a part of a practice that keeps up to date on the most modern dental technologies to provide the best possible care to our patients and the Green Bay community.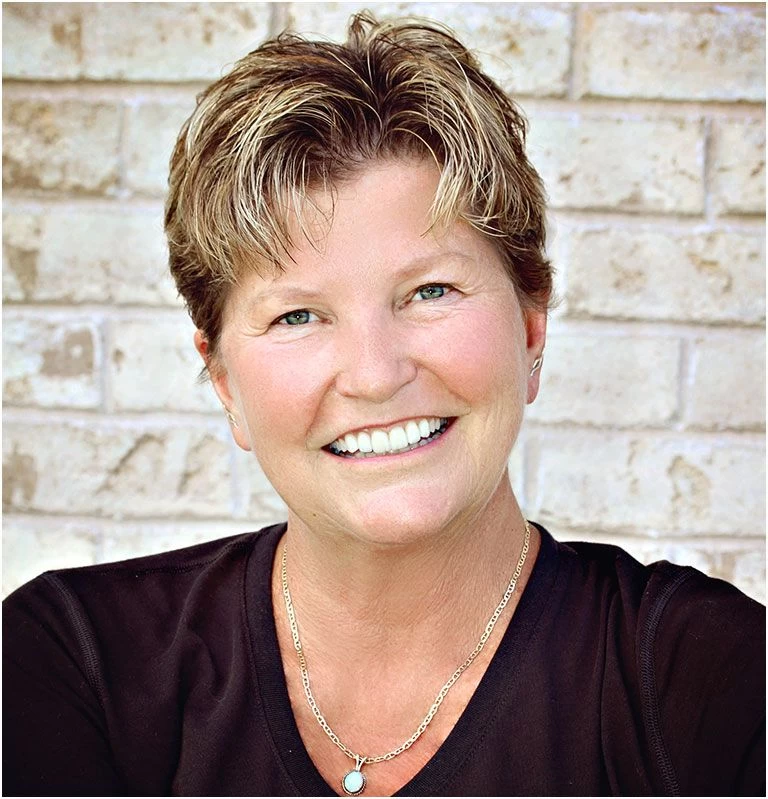 Nancy – Dental Hygienist & Practice Historian
Nancy is originally from Menominee, Michigan, and attended school at Ferris State University and Concordia University of Wisconsin. She enjoys building relationships with our patients, and wants them to feel comfortable and ask questions so that she can provide them with information about the relationship between their oral and overall health. Nancy has been with our team since 1994 and still looks forward to coming into the office. She doesn't consider this a job as much as a calling. She states, "I am grateful to be allowed to practice clinically as well as being free to do consulting and speaking in her other roles as a hygienist." Outside of the office, Nancy enjoys reading and doing outdoor activities like walking and kayaking along the shores of the Bay, where she lives with her fiancé and their pets.
Kim – Dental Hygienist
Kim grew up in Wisconsin Rapids. From an early age, she wanted to enter the dental field in order to help people see the importance of oral health to their overall health. She earned her degree in dental hygiene from Northcentral Technical College in 1986, where she was awarded the Carol Bauhs Benson Scholarship. Kim joined our Green Bay Smiles team in December of 2018, and she has had an immediate positive impact on our patients and office. One of the things she likes best about our office is that everyone works together and chips in where needed to deliver the best care possible for our patients. When she's not at work, Kim loves to spend time with her family, especially her husband, Scott, her three grown children, and her grandchildren. Some of her favorite activities are gardening, sewing, biking, and being involved in her church. She has also had a great time racing sail boats on Lake Michigan and in Green Bay. Kim is also an active member of the American Dental Hygienists' Association and the Wisconsin Dental Hygienists' Association.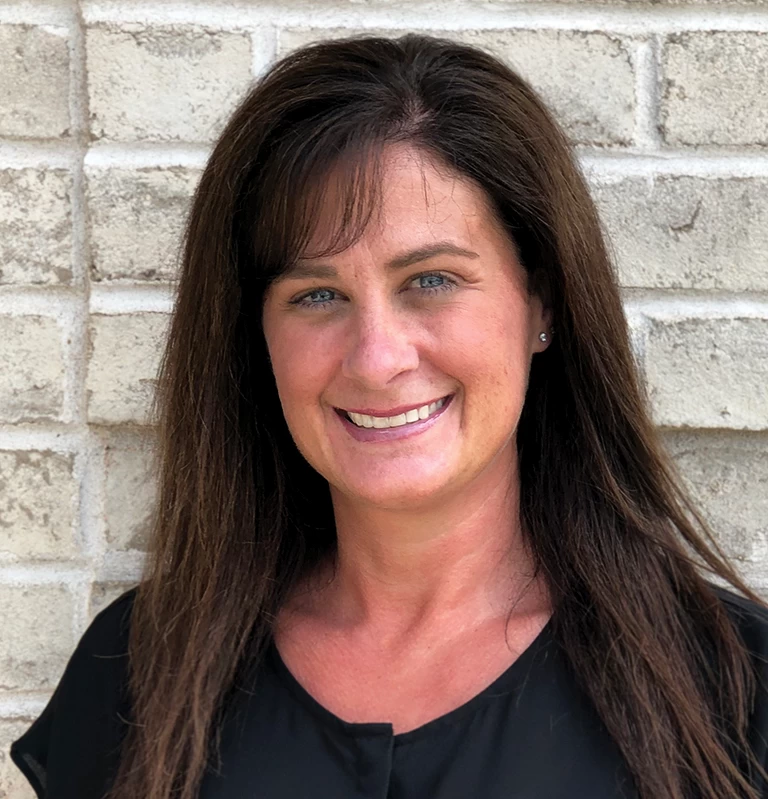 Stacy – Dental Hygienist
Stacy was born and raised in Bellevue, and she still lives and raises her family in that community. She graduated from Green Bay East High School and went on to study and earn degrees in Dental Assisting and Dental Hygiene from Northeast Wisconsin Technical College. Stacy then earned her Bachelor's degree in Human Resources from Concordia University, graduating magna cum laude. She works part-time as dental adjunct faculty at NWTC teaching Dental Health Safety/Infection Control and Dental Materials. Stacy knew she wanted to enter the dental field as early as 7th and 8th grade, when she was in braces and always loved going to the dentist's office. She firmly believes that all patients should have enough information to make their own informed choices for their dental health. She stays current by taking many continuing education courses and reading dental journals. What she enjoys most about Green Bay Smiles is the family-like atmosphere and, with that, the overall friendliness and helpfulness of our team. Outside of work, Stacy loves to spend time with her family, especially her husband, Rob, their two children, Emily and Noah, and their chocolate lab, Jovi. While her two young children keep her very busy, she also enjoys baking, watching Packers games, and volunteering with reading.
Alejandra – Dental Assistant
Alejandra was born in a small town in Mexico and has lived in Green Bay for 20 years. A graduate of Preble High School, Alejandra initially worked with our team from 2015 to 2017, and we're excited to have her back! What she enjoys most about our office is the family feeling among coworkers and patients. She loves that we sincerely care about every person who walks through our doors. She has a lot to offer our patients, including her years of dental experience, her positive attitude, and her fluency in Spanish. Alejandra is passionate about her patients' smiles, making them the best possible to build their confidence. Outside of work, she and her husband enjoy golfing together and have a goal of playing golf in all 50 states: so far, they've got 19 states down.
Tammy – Patient Relations & Dental Assistant
Tammy is from Oconto, WI, and has worked with us since summer of 2019. She has extensive clinical experience, working 24 years in the industry. From a young age, Tammy has always had a passion for caring for people and making a difference in their lives. What she loves most about Green Bay Smiles is the genuine concern for the wellbeing of patients and the overall great team atmosphere. She and her husband of 24 years have a son and a daughter. When she's not in the office, Tammy enjoys camping, spending time with her family, and caring for animals (especially rescues).
Trina – Insurance Coordination & Patient Relations
Trina was born and raised in Green Bay, and she attended Green Bay East High School. After graduation, she moved to Austin, TX, where she graduated from Austin Dental Assisting School in 2017. Trina had previously worked in the service industry, but she decided to enter the dental field because she wanted a career where she could develop trusting relationships and showcase her nurturing personality. She loves being an advocate for patients and their dental health, while helping them navigate through the tricky world of insurance. Outside of the office, Trina loves spending time with her friends and family, especially her husband, their two sons, and their dog. Some of her favorite activities include trying new restaurants, going to concerts, and traveling.
Our Patients Talking About Us
"All of the people that work here are great. I never used to like going to the dentist but I highly recommend them."

- Heather I.

"Everyone is very friendly at this office. I always feel comfortable at my appointments."

 

- Katie P.

"I am very pleased with professional and personal dental service that I receive here and would recommend it to everyone."

- Audrey A.

"Very friendly, personable and knowledgeable. Have all the tools in the office to get the job done right the first time."

- David L.